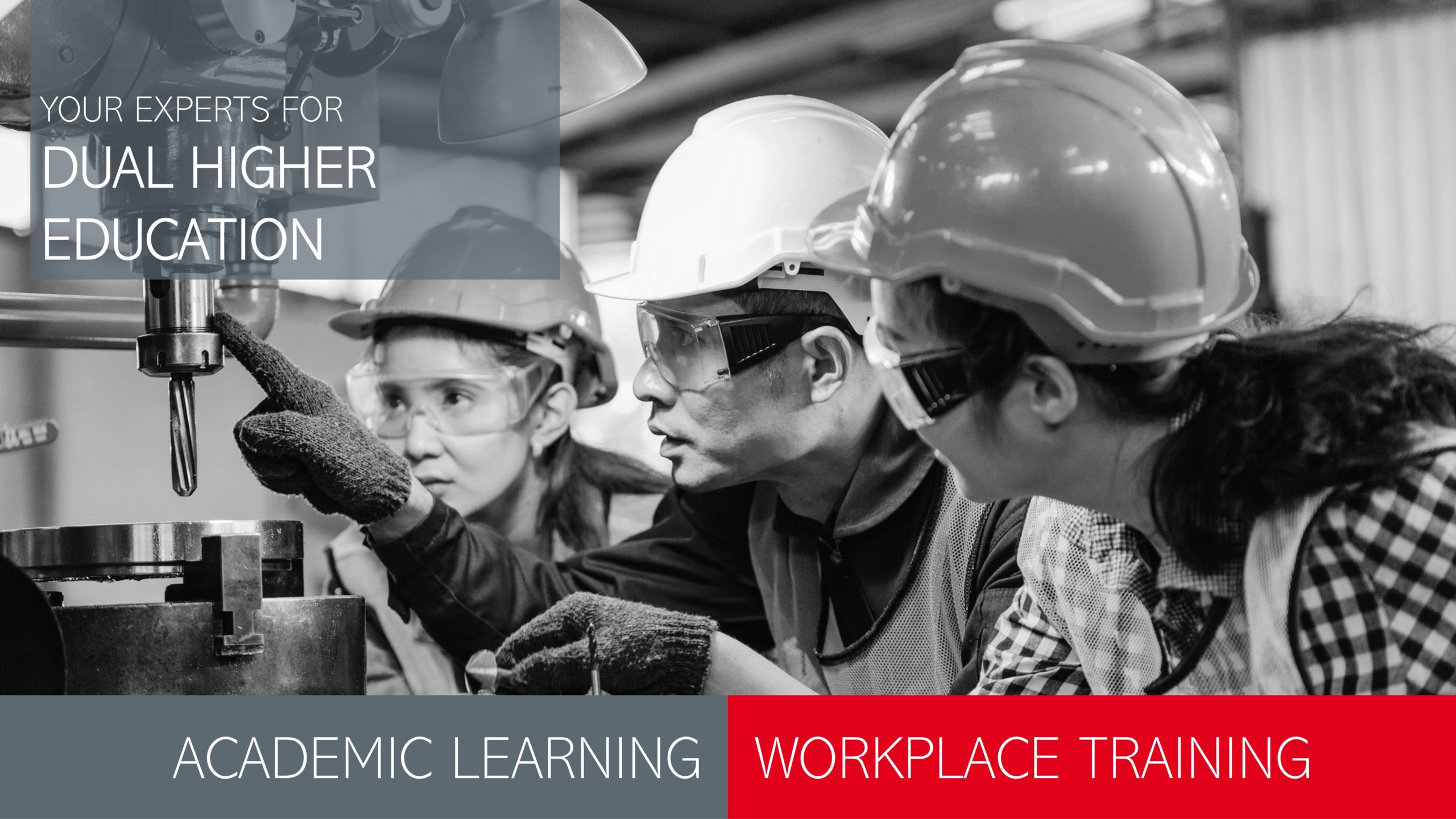 Business Areas

Cooperative Education Consult GmbH (COEDCO) is a fully-owned subsidiary of the DHBW foundation, specializing in providing consulting services in the field of international education and research. Our primary focus is on offering expert guidance and support for dual/cooperative study programmes, following the proven and successful model of the Duale Hochschule Baden-Württemberg (DHBW).
With over 40 years of experience, DHBW has pioneered work-integrated learning programmes in collaboration with companies, presenting an appealing alternative to traditional higher education. At COEDCO, we leverage this expertise to deliver comprehensive consulting solutions tailored to the needs of our clients.
Our business areas encompass a range of services, including curriculum development, program design, implementation strategies, quality assurance, and the facilitation of international collaborations. We strive to enable institutions and organizations worldwide to establish and enhance dual study programmes, fostering strong links between academia and industry.
Partnering with COEDCO unlocks access to a wealth of knowledge and resources, empowering you to embrace the benefits of dual/cooperative education models and drive success in the realm of international education and research.
Development of dual education

---
COEDCO, in partnership with DHBW experts, develops dual pilot study programmes in collaboration with international educational institutions and partner companies. These programmes play a vital role in cultivating a skilled workforce in foreign markets.
Presentations and Consulting
---
COEDCO provides informative presentations on the dual study model. Delegations have the opportunity to be hosted by an expert from the DHBW. Additionally, we offer tailored workshops globally, delivering valuable content and knowledge on this innovative educational approach.
Continuing Education

---
In collaboration with dual partner companies and DHBW lecturers, COEDCO offers a platform for continuing education in various fields. Our continuing education programs are customized and designed to meet specific demands, ensuring relevance and practicality.
---
Taicang Sino-German Bachelor Training Programme

, China

COEDCO holds a consulting role for a dual study degree programme in Taicang, China. The program offers a four-year dual study degree in Industrial Engineering, which admits a cohort of up to 30 students per annum. The last three years of the programme are taught according to the role model of DHBW. Through the partnership with 12 esteemed German companies in Taicang, students receive practical training during their academic journey, preparing them for future employment opportunities. The project is based on an initiative of the Duale Hochschule Baden-Württemberg (DHBW), Taicang Round Table (TRT), as well as the Taicang High-Tech Industry Development Area (THIDZ) and the Taicang Education Bureau.
---
---
On September 26, 2017, the Taicang Sino-German Bachelor Training Programme was officially inaugurated in Taicang City, marking a significant milestone.
COEDCO takes responsibility for developing and adapting the curriculum, establishing and refining structures and processes for both theoretical and practical phases. Additionally, we actively participate in committees and working groups, facilitate the recruitment of international lecturers, and implement quality control measures to ensure excellence throughout the programme.
Contact
Cooperative Education Consult GmbH
c/o DHBW
Friedrichstr. 14
70174 Stuttgart
+49 711 3206 6040
info@coedco.org
---